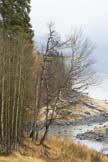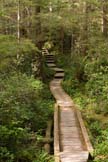 Fenwick Photography Gallery



292 Ericksen Ave NE


Bainbridge Island, WA 98110
(206) 842-3384
info@FenwickArts.com



OPEN: Friday, Saturday, & Sunday Noon - 6pm


(& by appointment)

Just a short walk from the ferry, up Ericksen Ave NE,
past the Bainbridge Island Historical Museum,
is the charming gallery of photographer Thomas Fenwick.

The walls of the century old, yellow house are filled with
landscape and abstract photographs taken from around the world.

***********************


As an artist, Thomas enjoys all aspects of the photographic process,
from choosing the location and capturing the image in the camera,
to choosing the paper and printing the final print in his studio.

Shapes and lines in a landscape and finding that image that makes a viewer look
closer to see what is really there is part of the joy and the challenge.
While capturing the scenes that reflect the various moods of nature (a foggy morning at a lake)
or the myriad of details that can be found in a scene (reflections in a lake),
some images come across as almost painterly while others are striking in their simplicity.
Thomas likes to create large prints that invite the viewer to feel as if they could walk
into the image and become a part of it.

**************************

Come by and say hello! We might have the perfect image for your wall!